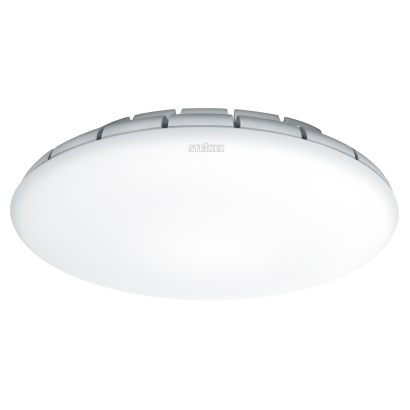 Indoor light RS PRO LED S1
The smartest light in the world, now even better! High-frequency SensorLight RS PRO LED S1 sensor PC warm white, ideal for office corridors, passageways, WC facilities, stairwells, can be wirelessly interconnected with RS PRO LED S1, 16 W LED
Version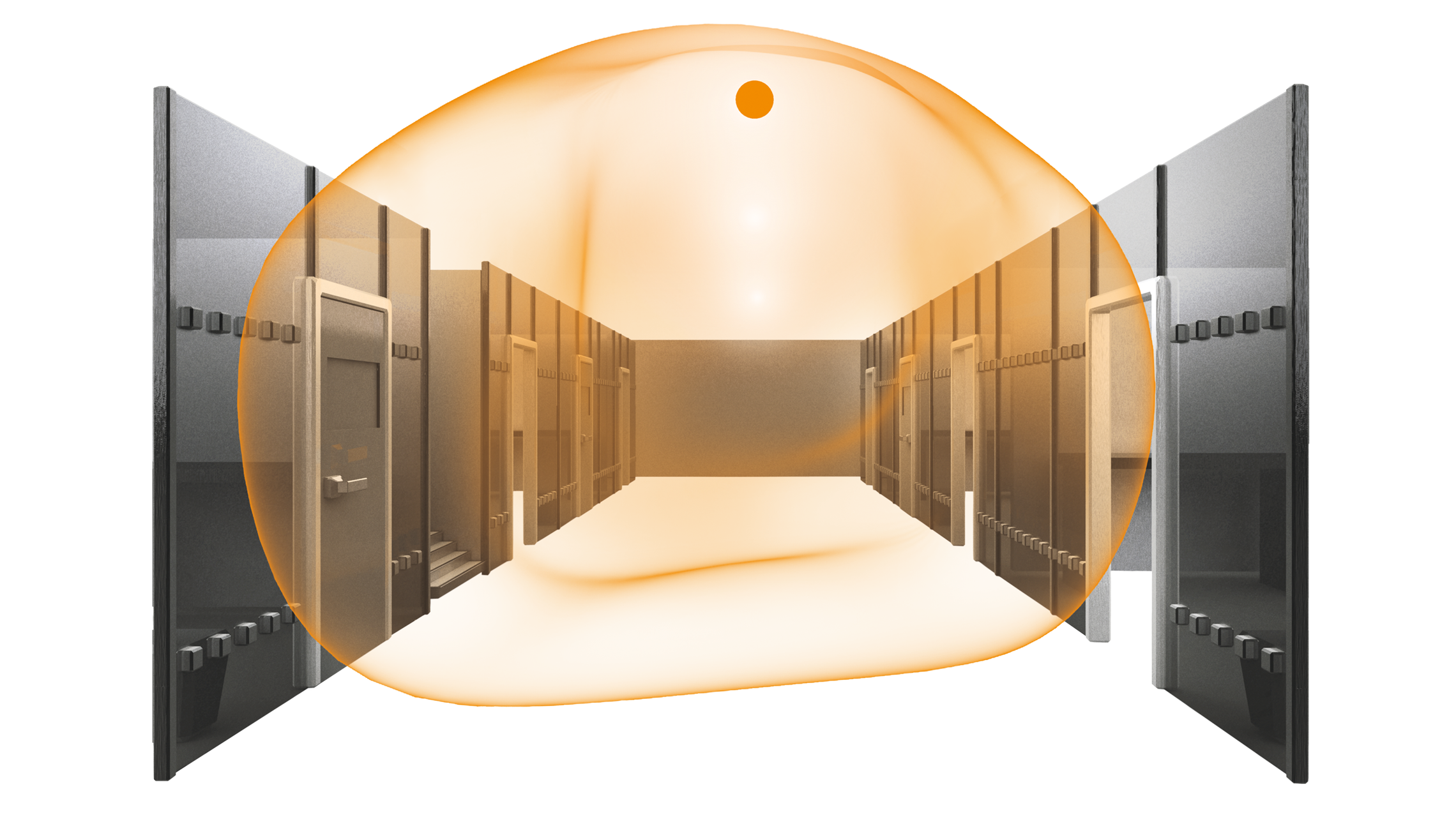 About Indoor light RS PRO LED S1
Intelligence isn't a matter of size. But of inner values.
It's slender, purist and altogether perfectly formed. It's intelligent, energy-efficient, a shining example and featuring everything that's technically feasible today: 16-watt STEINEL LED lighting system for instant, power-saving light, aluminium cooling fins and patented STEINEL Active-Thermo-Control for a long life. The high-frequency sensor covers 360°. 868 MHz wireless communication takes every effort out of grouping lights without the need for cabling. Upshot: the RS PRO LED S1 is more than just lighting evolution, it's a revolution.
Technical Specifications
Dimensions
300 x 300 x 71 mm
Sensor type
High frequency
Transmitter power
approx. 1 mW
HF-system
5.8 GHz (responds to the tiniest movement regardless of temperature)
Additional switching capacity
Master/master configurations via 868 MHz wireless link
Output
16 W LED (1.8 W when dimmed)
Brightness (with shade)
PC plastic: 668 lm
Brightness (without shade)
1200 lm
Efficiency (with shade/diffuser)
PC plastic: 41.75 lm/W
Efficiency (without shade/diffuser)
75 lm/W
Light colour
3000 K / SDCM 3
LED life expectancy
50,000 h (L70B10 to LM80)
LED cooling system
Active Thermo Control
Detection Angle
360° with 160° angle of aperture
Detection
also through glass, wood and stud walls
Reach
1-8 m reach all round, infinitely variable, can be limited in 4 directions
Response brightness
2 - 2000 lux lx
Basic light level
10% dimming a) all night, b) 10 min. after selected time elapses, c) 30 min. after selected time elapses
Time setting
5 sec. - 15 min.
Degree of protection (IP)
IP20
Temperature range
-10°C - +50°C
Material
Aluminium base and plastic shade
With lamp
STEINEL LED system
Version
Polycarbonate WW (Warm white)