WC / washroom
In WCs and washrooms, cubicles and partitions make it hard to detect movement. Conventional infrared technology makes it necessary to install a large number of sensors to ensure well-functioning detection – in fact, one sensor per WC. That's expensive and involves a lot of work.
The high-frequency developed by STEINEL is capable of reliably detect movement through stud walls, this means you only need a fraction of the sensors you would need with infrared technology.  For irregularly shaped rooms, our ultrasonic technology is ideal.  In standard GU10 spots, our sensor IS D360 can be neatly installed as an infrared option.
In WCs and washrooms, our Sensor Lights are also an excellent solution. The sensor invisibly integrated in the light detects movements even behind partitions and switches the light ON when needed.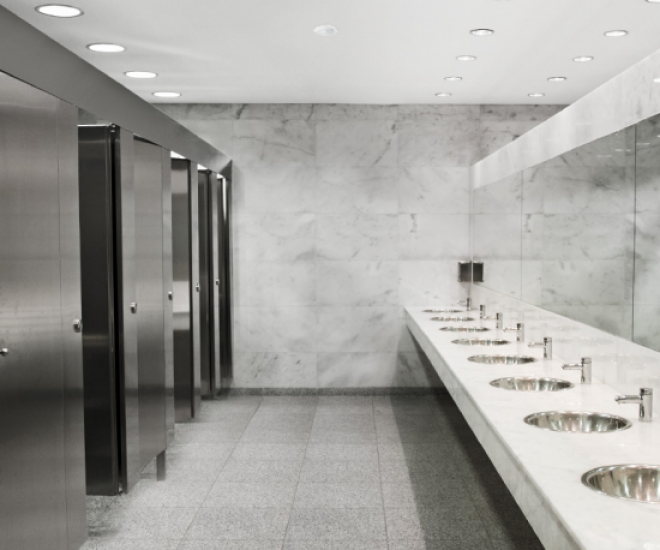 Contact Form
Want more info on WC / washroom solutions?
Contact us, or fill the form below and we will get back to you shortly.