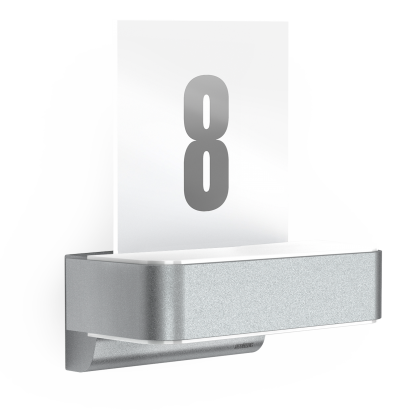 Outdoor light L 820 LED iHF House Number
The most modern outdoor light in the world. Designer sensor-switched outdoor light L 820 LED iHF with invisible high-frequency sensor, ideal for building entrances and fronts of buildings, 12,5 W STEINEL LED lighting system, 612 lm, 160° coverage angle, reach from 1 – 5 m, for stylish up and downlighting with house number panel, includes soft light start.
Version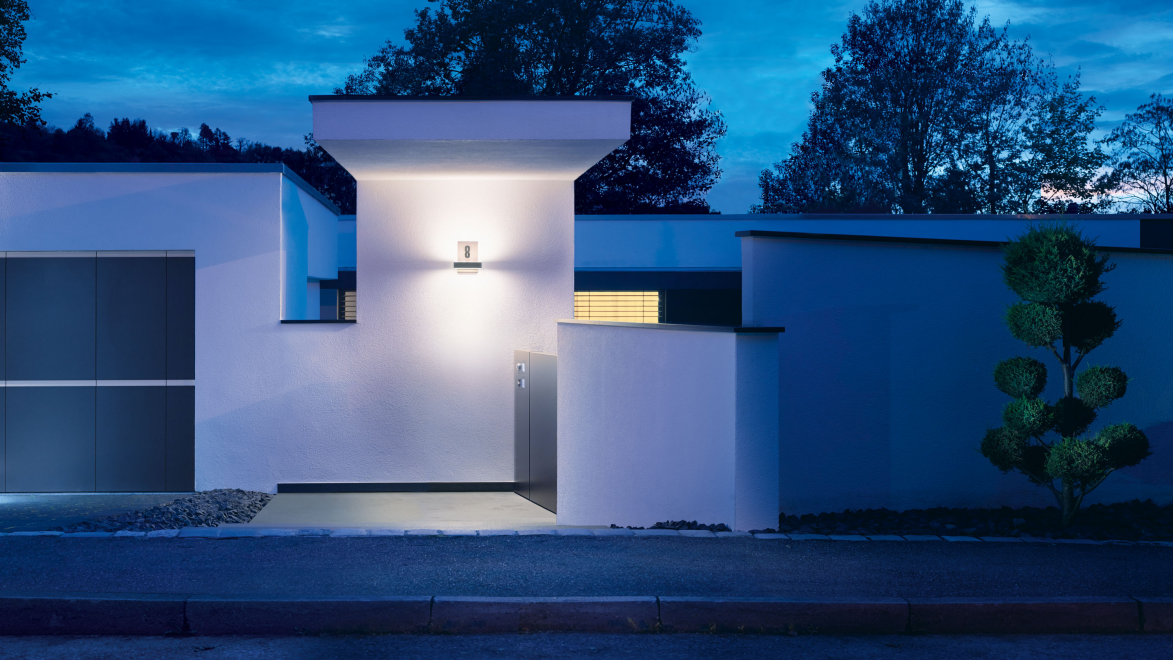 About Outdoor light L 820 LED iHF House Number
Outdoor lights beware. Here comes the new house number.
We did some thinking, pondered, tried things out, dismissed them and got down to testing. For the most intelligent house number light we've ever made. For the first time, it has been possible to integrate the sensor in a light source so that it can't be seen. As an LED uplight and downlight, the L 820 iHF outdoor SensorLight translates intelligence into fabulous looks and technology that set off your house number like no other. In developing it, the product's future value was also important to us. Intelligent technology has a permanency and constancy about it – it is brighter, cooler and smarter. Optional manual override for 4 hours.
Technical Specifications
Dimensions (w x h x d)
260 x 230 x 145 mm
Sensor type
iHF (intelligent high-frequency technology)
Transmitter power
approx. 1 mW
Light colour
3000 K / SDCM 3
LED life expectancy
50,000 h (L70B10 to LM80)
LED cooling system
Active and Passive Thermo Control
Time setting
5 sec. - 15 min.
Response brightness
2-2000 lx
Manual Override
selectable, 4h
Degree of protection (IP)
IP44
Temperature range
-20°C to +50°C
Material
Aluminium, UV-resistant plastic
With lamp
STEINEL LED system
Sheet of self-adhesive house numbers
Included