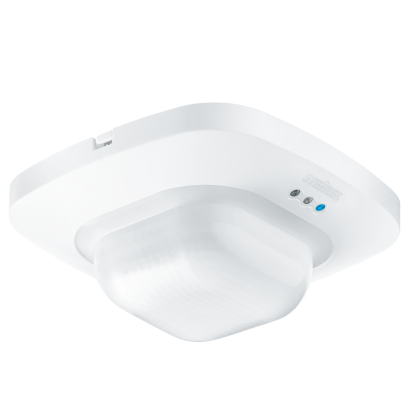 Presence Control PRO IR Quattro
Squaring the circle. Infrared presence detector Presence Control PRO IR Quattro KNX for indoors, ideal for small offices, store, service and utility rooms, washrooms and WCs, installation height up to 8 m, with digital BUS interface for controlling 4 lighting channels and HVAC, 1760 switching zones for excellent detection quality, square presence detection zone covering 16 m2, mechanically scalable.
Version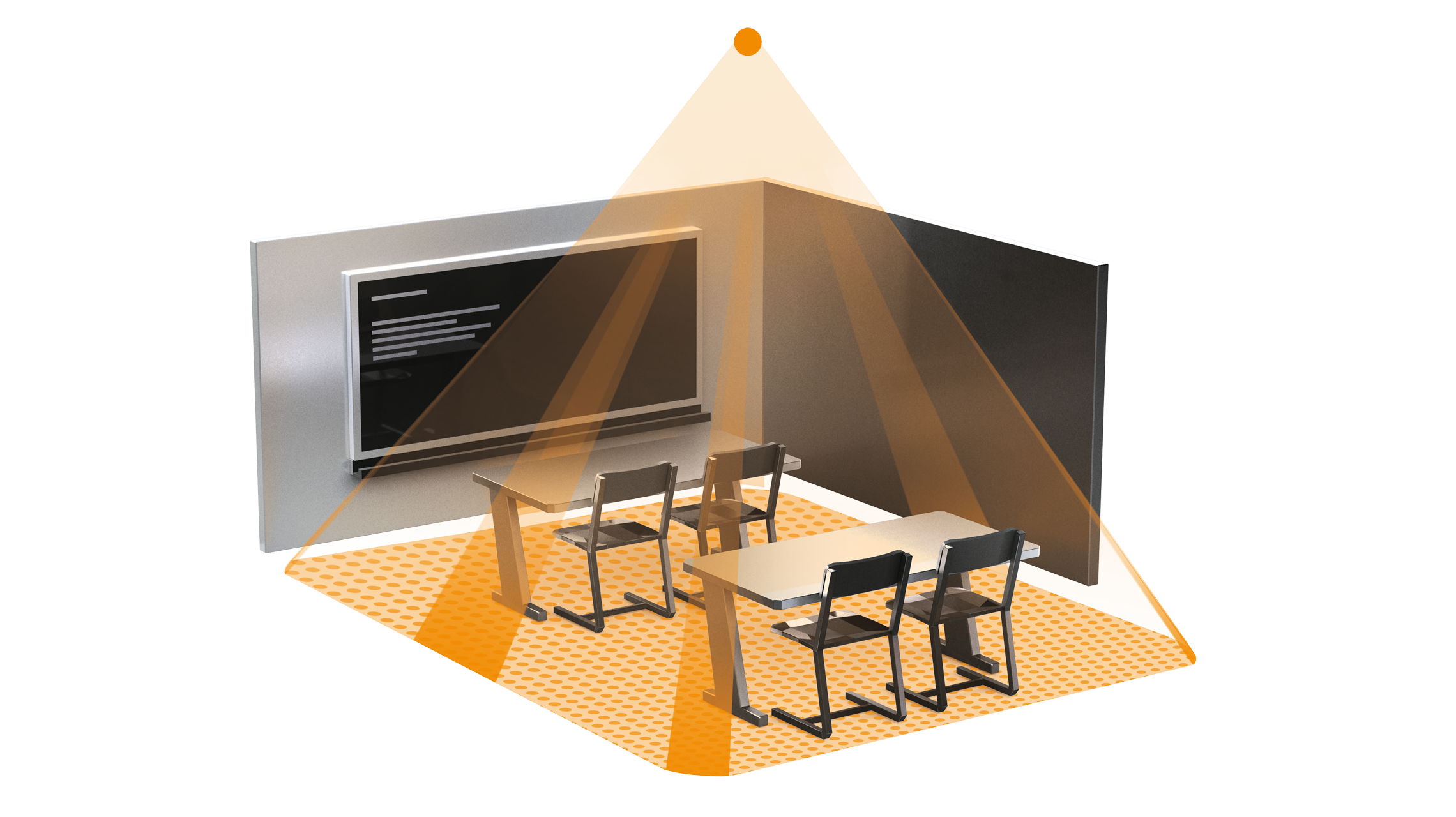 About Presence Control PRO IR Quattro
Great detection quality. In small rooms.
Small offices as well as storage, service, utility and laundry rooms should be integrated reliably into a KNX system too. With its 1,760 switching zones, the IR Quattro KNX is the ideal solution. Its reach is infinitely scalable inside the 16 m² square presence detection zone. Without any loss of quality whatsoever. Permitting ultra-precise planning. Thanks to Presence Control PRO.
Technical Specifications
Dimensions (h x w x d), concealed mounting
120 x 120 x 76 mm
Power supply
KNX bus voltage
Sensor type
Passive infrared
Application
Inside buildings
Recommended installation height
2.5-8 m
Square presence detection zone
4 x 4 m max. (16m²)
Square radial detection zone
5 x 5 m max. (25m²)
Square tangential detection zone
7 x 7 m max. (49m²)
Reach mechanically adjustable
Yes
Sensor system
13 detection levels, 1760 switching zones
Settings
by means of ETS software, remote control or bus
Lighting channels Light 1 – Light 4
Switching/dimming, switching mode, constant lighting control, stay-ON time
Basic brightness
Permanently ON, 1 – 255 min, 10-50% = all night
Switch-'ON' delay
Room surveillance, 0-255 min., Stay-ON time 1-255 min.
Presence stay "ON" time output
1-255 sec. or 1-255 min.
HVAC output
depending on presence
Further outputs
Light level, sabotage protection
Light level output
in lux
Degree of protection (IP)
IP20
IP rating with AP Box (surface-mounting box)
IP54
Temperature range
-25-+55