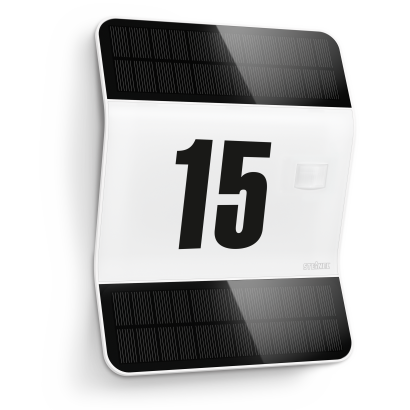 Solar light XSolar L2-S House Number
High-end light. Sensor-switched LED light XSolar L2-S, ideal for building entrances and fronts of buildings, no power connection needed. 170° angle of coverage, 8 m reach. 1.2 W LED lighting system, 100 lm, high-performance lithium-iron phosphate rechargeable battery for 365 days of light a year, optional basic light level or illuminated house number, including adhesive house numbers.
Version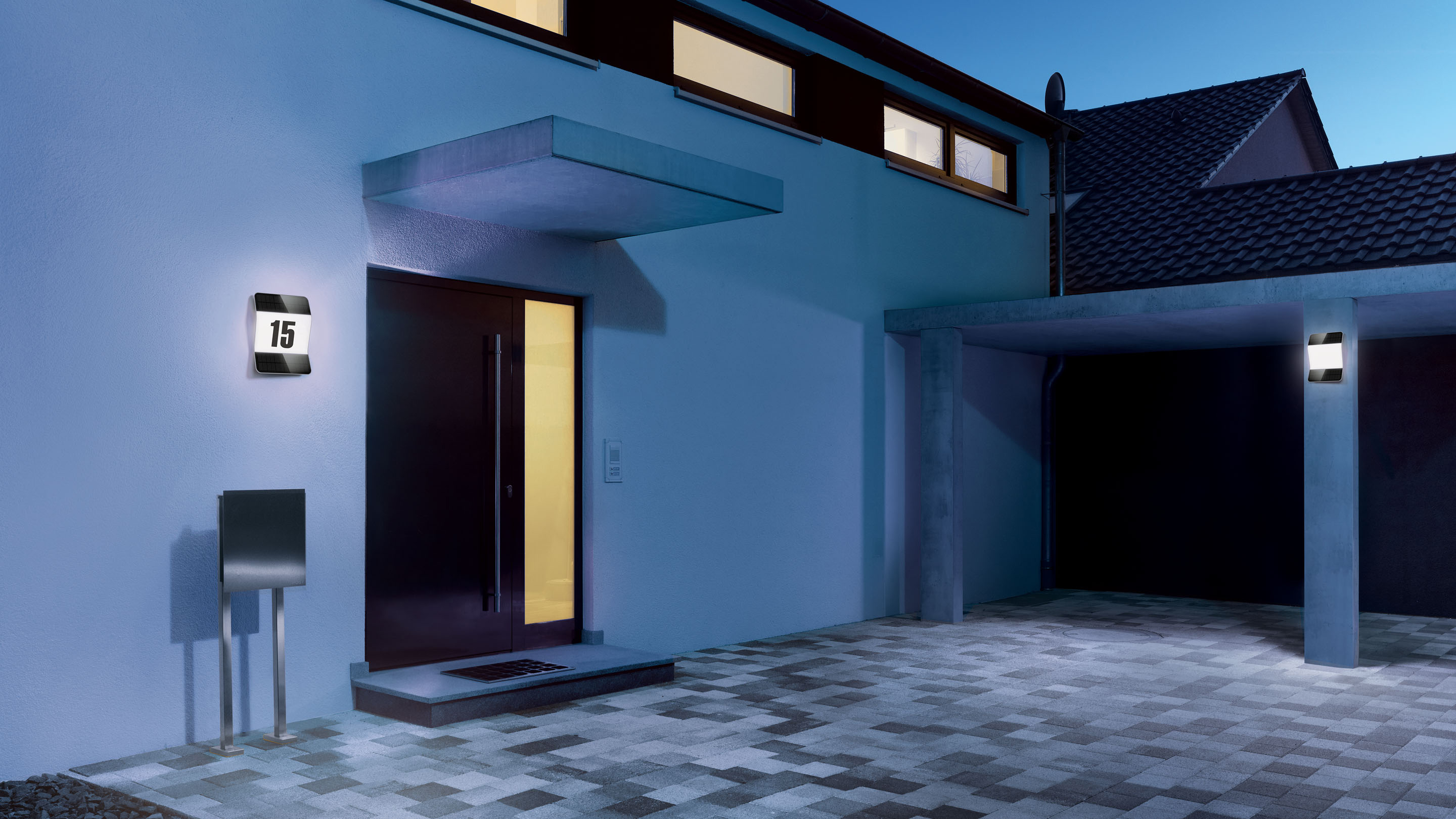 About Solar light XSolar L2-S House Number
Efficient LEDs. Effective solar technology. Now combined in a high-end light.
The SensorLight LED of the next generation captivates with futuristic design and impressive lighting performance outside your property. Entirely without the need for a power point. Two monocrystalline glass solar panels supply this light with the required energy. It is also a perfect house number light.
Technical Specifications
Dimensions(w x h x d)
313 x 242 x 67 mm
Voltage
Solar supply, no mains power required
Sensor type
Passive infrared
Light colour
4000 K / SDCM 5
Detection zone can be customised with shrouds in any way selected
No
Capability of masking out individual segments
No
Degree of protection (IP)
IP44
Temperature range
-20°C - +40°C
Material
UV-resistant plastic
With lamp
STEINEL LED system
Suitable for incandescent lamps, low-energy lamps and LEDs
No
Sheet of self-adhesive house numbers
Included