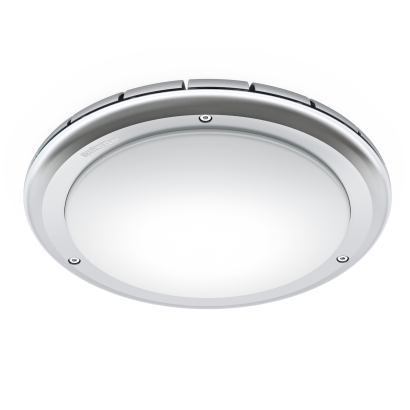 Vandal Proof RS PRO LED S1 IP65
Nice and compact. High-frequency SensorLight RS PRO LED S1 IP65 Sensor PC, ideal for swimming pools, hotels, changing and shower areas, thoroughfares in industrial buildings and pedestrian subways, can be wirelessly interconnected with RS PRO LED S1 IP65, 16 W LED/1191 lm, impact-resistant and frosted polycarbonate shade, IK10, 360° detection, reach from 1 – 8 m, basic light-level function.
Version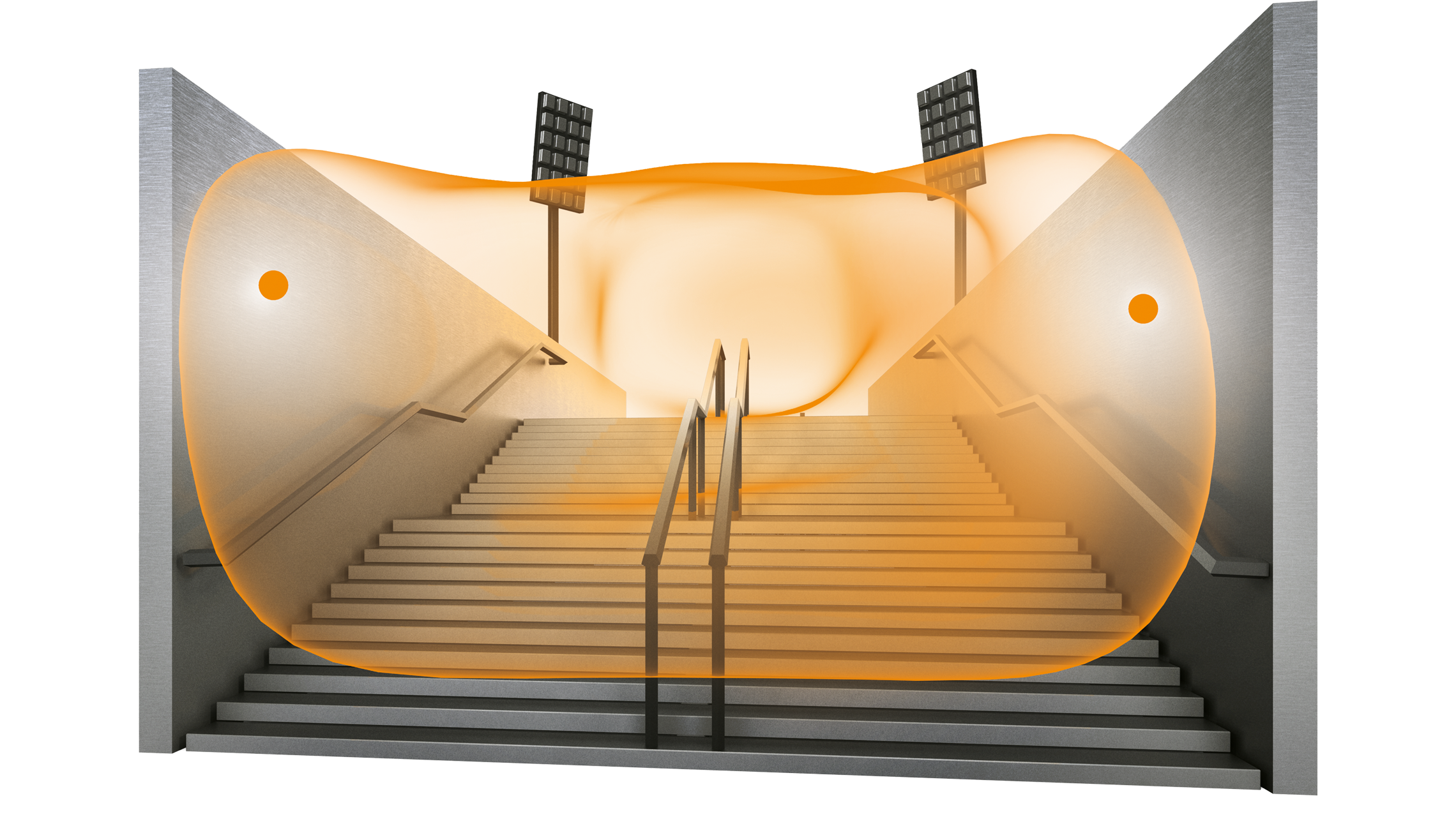 About Vandal Proof RS PRO LED S1 IP65
Nice and compact.
Public buildings, swimming pools, passages, subways and the like are tough environments when it comes to lighting. Because it's here that wet environments, unintentional knocks and vandalism are the order of the day. All this leaves the RS PRO LED S1 IP 65 completely indifferent. Its screw-mounted surround is impervious to dust and jets of water. With a shatter-proof interior, shade and enclosure are impact-resistant to IK10 as well. Several LED lights can be wirelessly interconnected – in series, round corners or between storeys.
Technical Specifications
Dimensions
300 mm dia. x 71 mm
Sensor Type
High Frequency
Transmitter power
approx. 1 mW
HF-system
5.8 GHz (responds to the tiniest movement regardless of temperature)
Additional switching capacity
Master/master configurations via 868 MHz wireless link
Output
16 W LED (1.6 W when dimmed)
Brightness (without shade)
1200 lm
Efficiency (without shade/diffuser)
75 lm/W
Light colour
4000 K / SDCM 3
LED life expectancy
50,000 h (L70B10 to LM80)
LED cooling system
Active and Passive Thermo Control
Detection angle
360° with 160° angle of aperture
Detection
also through glass, wood and stud walls
Reach
1-8 m reach all round, infinitely variable, can be limited in 4 directions
Response brightness
2 - 2000 lux lx
Basic light level
10% dimming a) all night, b) 10 min. after selected time elapses, c) 30 min. after selected time elapses.
Time setting
5 sec. - 15 min.
Degree of protection (IP)
IP65
Temperature range
-10°C - +50°C
Material
Aluminium base and plastic shade
With Lamp
STEINEL LED system
Suitable for incandescent lamps, low-energy lamps and LEDs
No